How We Got Started
Marvin Lemond and Chris Caldwell met over 16 years ago at Texas Southern University as teammates on the football team. After graduation, the two continued to train together. They've accumulated extensive experience in fitness and all aspects related to healthy lifestyle choices. Marvin is a decorated local cross-fit champion, and Chris is a licensed personal trainer and top-rated bootcamp instructor in the Houston area.
In an effort to further inspire individuals to improve their health and reach their personal fitness goals, the two collaborated to create Feast With Beasts (FWB) fitness. The duo is passionate about their personal fitness goals, as evidenced by their own transformational journeys. Beyond training, they promote an environment that encourages others to pursue greatness, eliminate boundaries and maximize capabilities. Marvin and Chris advocate lifestyle change, not quick fixes, and their impact on their clients is nothing short of extraordinary.
---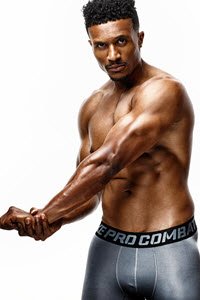 More about Marvin
Marvin is a former collegiate athlete with over 23 years of experience in sports and 19 years of experience in athletic training. In addition, Marvin holds a Bachelor's of Science in Civil Engineering Technology and has over 3 years of experience as a personal trainer with a Crossfit background that specializes in weight loss, toning and body shaping. Although he still competes locally in Crossfit competitions throughout the year, he is passionate about helping change others through fitness. Just like many of you, he has his own transformation story. After 3 major knee surgeries from college football and an unhealthy lifestyle, Marvin gained excessive weight. Not content with the condition of his health, in August of 2008 he made the commitment to change and lost 30lbs in a month. Over the next two years he lost an additional 30lbs and maintains those gains to this day.
---
More About Chris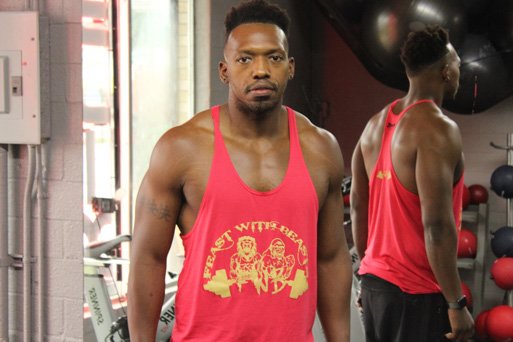 Chris's passion for fitness comes from years of playing sports. Growing up, he enjoyed the competition, camaraderie and physical challenge provided by organized sport, including soccer, basketball and his ultimate passion, football. Chris advanced through various levels of competitive football, culminating in a college football career at Texas Southern University. Every sport Chris played required different levels of skill and training, including demands for agility, strength, coordination and endurance. His personal challenge with weight and fitness post-college brought him to his current profession as a bootcamp instructor and personal trainer. After finding himself 80-plus pounds overweight in 2010, he decided to make a personal change and discovered a passion for helping others do the same along the way. As a certified personal trainer, Chris seeks to challenge, support and inspire others to reach their goals.
---


What's With This Name?

Chris and Marvin partnered to create Animalpaxx, a group of trainers who worked out together at Helix Gym. As the gym structure began to change, they wanted a name for the class they ran because at the time it was just called "Small Group". The Animalpaxx Small Group became known as the Beasts. The Beast Small Group was intense. The Beasts went hard every workout, every day. They were often overheard talking about "eating weight" as a metaphor for how serious they were about their gains. After the trainer group diversified into other endeavors, Marvin and Chris retained the name, Feast With Beasts. Feast With Beasts now encompasses all of Chris and Marvin's personal training, small group, fitness and nutrition activities. They invite their clients to Come to the Table. Eat the Weight. Chase the Gains. Feast with Beasts.